A Metabolic Balance® Personalised Professional Practitioner-Only Nutrition Plan to Optimise Your Health
BEGIN YOUR HEALTH JOURNEY TODAY. Book a time NOW
You are unique!
Your blood test results are unique to you!
Your food needs to be unique to you too!
There is no one-size-fits-all when it comes to health and this is why personalised in-depth scientific and innovative nutrition is essential for optimum results. We use your blood chemistry, body measurements, and personal food choices to find the exact foods that possess the essential, vital nutrients your body needs. Then together following your Metabolic Balance® personalised nutrition plan you learn the right foods that balance your "hormones, enzymes and body chemistry" and create the lifestyle you need to know for balance, well-being, and long-term health.
Metabolic Balance® is not a diet at all – but rather a hormone balancing program that helps you to naturally lose weight and keep it off!
It is completely food-based which means no fads, no shakes and once completed you are left educated and empowered about your future food choices. This means, it's sustainable long term and you are less likely to put the weight back on unlike most "diets".
Great health starts by knowing what foods you need to eat!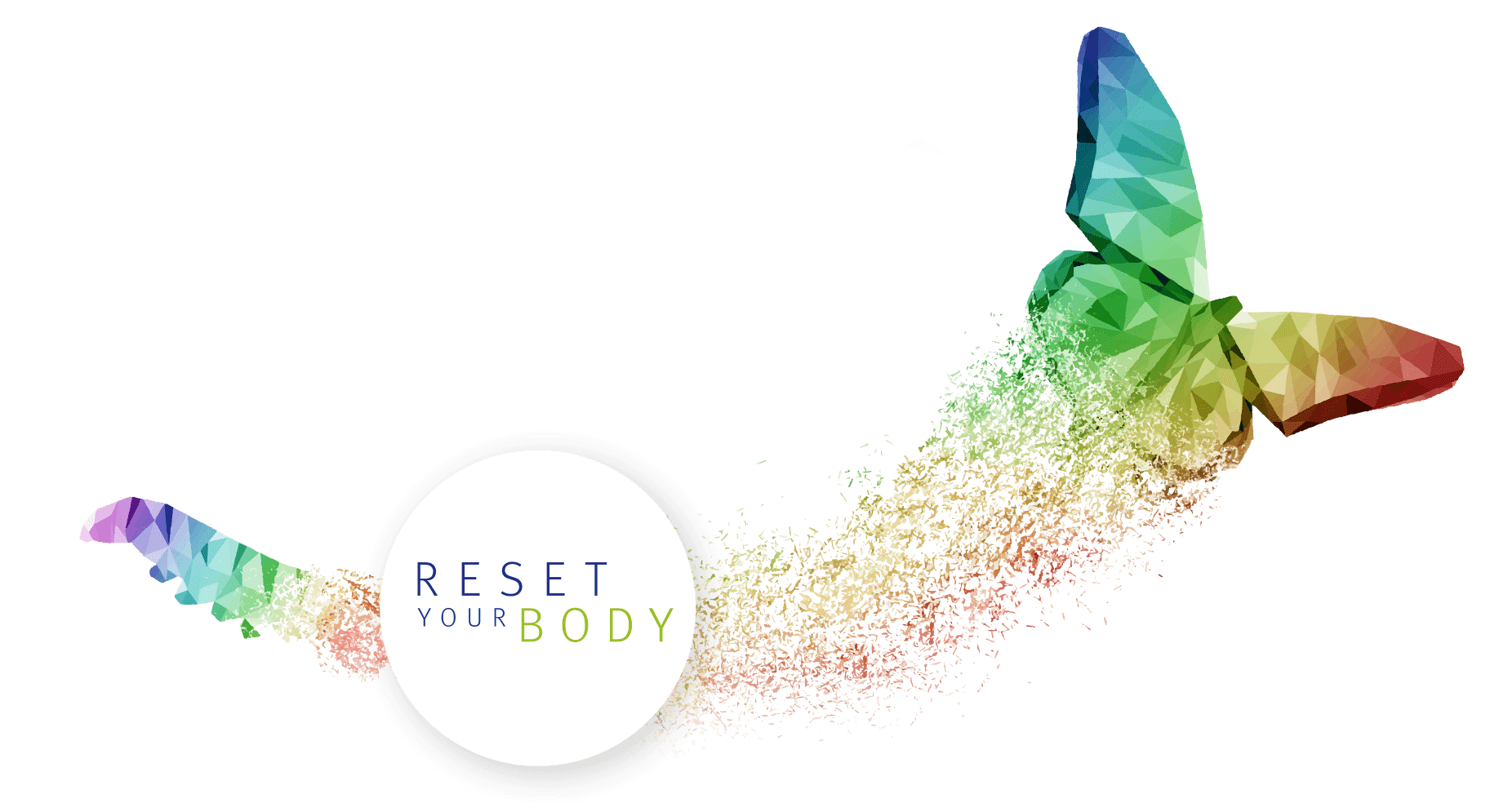 What is Metabolic Balance®?
Metabolic Balance® is the original and all-natural nutritional program developed in Germany by doctors and nutritionists because simple diets don't work long-term – even the most celebrated celebrity diets fail with as little as a 16% success rate after 12 months.
It is an award-winning program that provides you with a truly individualised plan for your optimum wellness. It is a science-based holistic nutrition analysis for long-term vibrant health and weight loss.
The foundation of the program is your personal nutrition plan developed from your current personal blood values and health information.
Metabolic Balance® helps you adjust your current daily eating habits by following a healthy, completely balanced, and tailored dietary plan that fits your individual profile.
It's a personalised 4-stage program that has all the elements for you to succeed to resolve your personal weight issues long-term so you can achieve and maintain optimum health and well-being.
Read more about the history of the program on the official Metabolic Balance® website.
How Does Metabolic Balance® work?
Metabolic Balance® is a 4 STEPS TO SUCCESS personalised nutrition plan that identifies the right food to eat for YOUR body!
The food is created based on specific blood tests, body measurements, your health history, and personal food choices. You will then receive one-on-one support from a Clinical Nutritionist to guide you through your own Metabolic Balance® plan.
The plan has been designed to allow you to achieve your optimum weight, balance your hormones and leave you feeling totally amazing!
Read more here about Metabolic Balance® and Core Nutrition Principles for a Healthy Diet.
Is Metabolic Balance® right for me?
​✓ Do you need a lifelong solution for your weight and health?
✓ Do you want to finally lose/gain weight in a safe, healthy, and supportive way?
✓ Are you prepared to make significant healthy changes to your daily food choices and lifestyle?
✓ Do you suffer from hormonal problems, such as endometriosis, PCOS, heavy periods, poor libido, menopausal issues, hot flashes, infertility, fibroids, and prostate problems?
✓ Are you tired all the time or have low energy?
✓ Do you have body aches and pains caused by inflammation? Fibromyalgia?
✓ Do you suffer from Autoimmune disease?
✓ Do you suffer from gut-related issues such as bloating, reflux (GORD), heartburn., IBS, IBD, chronic diarrhoea, constipation, wind, nausea?
✓ Do you suffer from acne or other skin conditions such as eczema?
✓ Do you suffer from thyroid problems -are you always cold?
✓ Do you suffer from type 2 diabetes?
✓ Do you have high cholesterol or high blood pressure?
✓ Do you want renewed energy, be fit and healthy, regardless of your age!
If you answered yes to any one of the above statements, then the Metabolic Balance® program may be perfect for you!
Why Metabolic Balance® works!
Your Metabolic Balance® nutrition plan balances your "body chemistry" with the right "food chemistry" for you.
Once your body chemistry is corrected, your body's inflammation will also decrease. When our bodies are inflamed, they will retain fat and try and use our natural hormonal system to balance it – great short term, but long term, all this does is deplete our systems and make us feel cranky (or emotional), fat, in pain and tired.
Your plan will teach you the exact foods that contain the right essential and vital nutrients, vitamins, and minerals your body needs to reset, rebalance and re-program your metabolism to nourish you to wellness.
This will help you feel less tired, less bloated and happier!
Your Metabolic Balance® plan is all about you and your own personal health and physical situation.
Health is not a one size fits all approach!
This personalised and tailored approach ensures you know precisely what works for you and how to support your health now and into the future. Your nutrition plan aims to support your healthy metabolism and the management of your weight.
To achieve this with the minimum of problems and within a manageable time span, you are accompanied by NATALIE FOX an expert qualified practitioner who has undergone the specialised metabolic balance® training program to become a licensed metabolic balance® Practitioner.
"In clinic, I see the constant battles my clients have with weight loss. Unfortunately most of the time it's not as simple as CALORIES in versus CALORIES out. There are many specific health conditions that have to be considered that cause chronic inflammation. Only finding out the right foods for YOU to calm the inflammation will allow healing to take place, so weight can be released and so that you can feel like YOU again"
Your personalised plan is YOUR RECIPE FOR HEALTH & WELLNESS SUCCESS!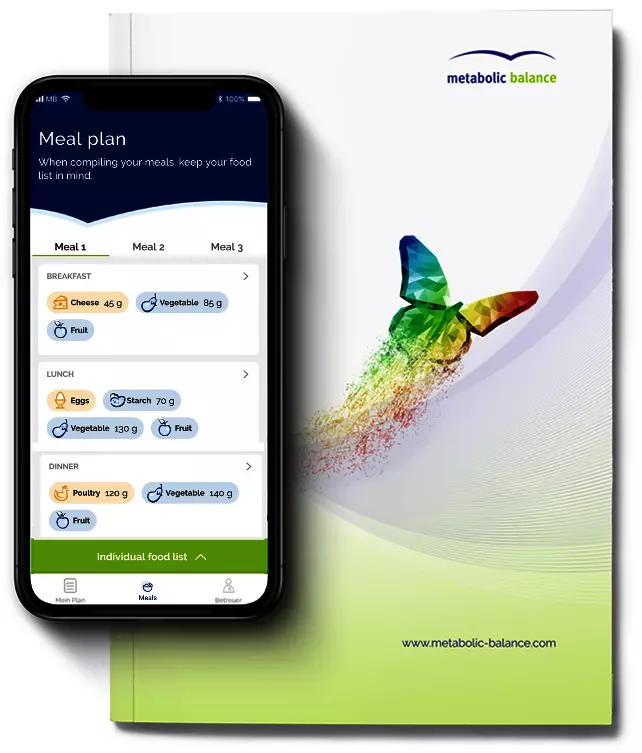 Every plan is now available direct to your phone with our new app. Use it anytime, anywhere, shopping and when travelling. Includes tips & recipes.
Please note this program is not suitable for:
Pregnant or breastfeeding women
People with severe liver or renal impairment
Vegans
What's included in my Metabolic Balance® plan?
TOTAL METABOLIC BODY RESET WITH ONE-TO-ONE PERSONAL COACHING
What you receive:
Referral for comprehensive blood tests (scientific analysis based on 35 blood values) at your local QML (no extra to pay, this is included in your program fee).
Your Personalised nutrition plan from Metabolic Balance® includes a foods list, shopping list, and meal plan – EVERYTHING at your fingertips.
12 weeks of clinical support and mindset coaching including 5-7 in-person consultations (this can be done by Zoom for distance clients). To guide YOU through the four phases involved to realise your health goals.
Initial & Subsequent Body Composition Scans at each coaching consultation, to monitor your progress & track weight release.
Private Facebook Group Access, exclusive to my personal Metabolic Balance Clients, for additional support, recipe ideas and more!
Complimentary Before & After photos.
Metabolic Balance® app with your personal nutrition plan and shopping lists pre-loaded.
Metabolic Balance® gift bag with awesome resources to support your wellness journey.
Support and Assistance in between appointments should you need it.
Personalised Nutritional Support During Your Program ~ we can discuss & support health concerns during your 12-week program.
Get started TODAY with Metabolic Balance®
How does it work?
Initial Consultation
To assess your suitability for Metabolic Balance, we start by taking a full health history, as hormones, nutrient deficiencies, inflammation, digestive health, toxicity levels as well as stress all impact your metabolism, and block it from releasing weight. During this appointment, we also take your body measurements and look at your own personal food likes and dislikes ( we won't make you eat food that you hate). These results help form the building blocks for creating your plan.
Undertaking a Fasting Blood Test
This single blood test looks at 36 different parameters. These include inflammatory markers, blood glucose levels, TSH thyroid results, cardiac markers, pancreatic and liver enzymes, iron studies, and cholesterol levels. Results from your test will help form your own dietary and nutritional requirements that will feature in your Metabolic Balance® plan.
Receiving Your Personalised Metabolic Balance® Plan
Usually, within a week of having your blood tests taken, we can have your personalised nutrition plan ready for you. Your plan concentrates on the exact foods that possess the essential vital nutrients your body most needs to optimise your metabolism. A Metabolic Balance® plan is easy to follow, will include four phases and you will be required to eat 3 regular meals per day. Also included are your meal plans and shopping lists.
YOU only use real food. NO processed food. NO fancy recipes. NO shakes. NO bars.
Over the next 12 weeks, we have a further 5-7 consultations depending on the package selected (ideally in person, Zoom can also be organised if the distance is an issue). During these sessions, we target your specific health concerns and monitor your progress.
Your Health Investment:
Receive all this for just
$1395.00 (5 Consultation Plan)/ $1645 (7 Consultation Plan)
or
Start on two-step payment plan with an initial upfront deposit of 50% and then pay the remainder of your consultation plan at your Metabolic Balance® Plan presentation appointment.
BEGIN YOUR HEALTH JOURNEY TODAY. Book a time NOW
What Is Not Included In My Program?
After your first appointment, you need to get a blood test to create your Metabolic Balance® Plan. This test is completed at your local pathology centre. The fee is $195 which is billed separately by the pathology centre. (You can ask your doctor to complete this test which may reduce the cost).
You will need to purchase your own FOOD! I'll provide you with step-by-step guidance, on exactly what you can eat based on your individualised Metabolic Balance® Plan Shopping List.
Is My Program Refundable?
No, once you commence your program, you are in! I'll support you every step of the way.
PLEASE NOTE:
If you are unwilling to make changes to your diet and lifestyle or take on Metabolic Balance® or Practitioner expert advice, please do not do this program. 
Metabolic Balance® Client Feedback & Testimonials
REAL PEOPLE. REAL TRANSFORMATIONS.
YOUR SUCCESS IS ALSO OUR SUCCESS!
"Metabolic Balance® is like no other program I have done…I strongly recommend this program, as it will really change YOUR LIFE! I can now sleep well, and have no more afternoon energy slumps and sugar cravings!  I have recommended this program to all my friends and work colleagues!" – Lisa, QLD ⭐⭐⭐⭐⭐
​"I have tried just every diet out there and it was always the same results. With Metabolic Balance® it was different almost straight away. No hunger, No more binge eating, No more joint/muscle pain… just real healthy food perfect for me. I'm loving feeling like the old me." – Anne, QLD ⭐⭐⭐⭐⭐
"Metabolic Balance® has been life-changing! I now FEEL GREAT about myself. I have so much more confidence, enjoy wearing my clothes, and love shopping for new outfits. It was so much easier to achieve my goals when working together with NATALIE." – Lyn, QLD ⭐⭐⭐⭐⭐
"I love losing weight but the best bit is I HAVE SO MUCH ENERGY to play with my kids, get up early in the mornings and I'm no longer crashing on the couch at 7 pm! It was so easy to do too." – Stacey, VIC ⭐⭐⭐⭐⭐
"My biggest takeaway was how conscious I'm now about everything I put into my mouth. For the first time in years, I'm on the path to losing the pregnancy weight I never got rid of after having children."– Karen, NSW ⭐⭐⭐⭐⭐
Read more about the program on the official homepage of Metabolic Balance
HEALTH FUND REBATES MAY APPLY
Metabolic Balance® is a registered weight management program with AHM and BUPA. Check your individual health cover for details.
Recognised by the therapeutic goods administration of Australia (TGA).
EAT REAL, nutritious meals that are made with ingredients from whole foods!
STILL, HAVE MORE QUESTIONS?
LET NATALIE ANSWER THEM FOR YOU.
For more information book a FREE 10 MINUTE DISCOVERY CALL (no obligation) or email your questions.
Please contact us via Email using the form below:
*Individual results may vary, no outcome is guaranteed.